At Crumay Parnes Associates, we recognize that your choice of a dermatologist depends not only on the doctor's competency, but also on their personality. When searching for dermatological treatment, you need a dermatologist who is not only experienced, but also understanding and supportive. You get this caring attitude from all the staff at Crumay Parnes Associates, every day. Our staff works together as a team to be sure that we are responsive to your needs and to keep you informed about your health concerns. We look forward to getting to know you.
John O. Barton, M.D., FAAD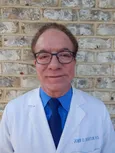 Dr. Barton graduated from Temple University with an A.B. degree in biochemistry. He received his M.D. degree at the Hahnemann Medical College where he was elected into the AOA Honor Medical Society. He completed his medical internship at the Crozer-Chester Medical Center and his dermatology residency at the University of Pennsylvania. He was selected to be the Chief Resident in his final year. He is board certified in Dermatology and is a Fellow of the American Academy of Dermatology. He is a Clinical Professor of Dermatology in the Associated Faculty of the School of Medicine of the University of Pennsylvania (Retired 2023). He has been recertified twice by the American Board of Dermatology through the Maintenance of Certification program. He is a Fellow of The American Academy of Dermatology. His interests include teaching, general dermatology, dermatologic surgery, and the treatment of aging skin with topical retinoids and newer agents, Botox®, Dysport®, Restylane®, and Juvederm®.
---
Elizabeth J. Anderson, M.D.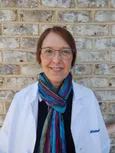 Dr. Anderson is a board certified dermatologist with interests in general dermatology. She was awarded a Bachelor degree in liberal arts from St. John's College in Annapolis, Maryland and spent one year as a Douglass Scholar at Rutgers University. She earned her Doctor of Medicine Degree from the University of Pennsylvania where she was a member of the Alpha Omega honor society. She completed her residency in dermatology at the University of North Carolina in Chapel Hill and she is a fellow of the American Academy of Dermatology.
---
Kathryn A. Bonnett, M.D.
Dr. Bonnett is a board-certified dermatologist and a native of Central Pennsylvania. She completed a Bachelor of Science Degree at Allegheny College in Meadville, Pennsylvania, graduating magna cum laude. She attended Wright State University School of Medicine where she graduated with top honors. After completing her internship in Pediatrics and her residency in Dermatology at Wright State, she practiced in State College, Pennsylvania, for 14 years. Dr. Bonnett joined the staff of Crumay Parnes Associates in 2009. While providing both medical and surgical dermatologic care, Dr. Bonnett's particular areas of interest are laser surgery and pediatric dermatology.
---
Khyati C. Patel, M.D.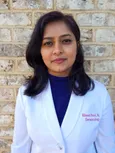 Dr. Patel graduated with a BS in Biology from Widener University, where she was a Widener Medical Scholar. She completed her medical school at Temple University School of Medicine with top honors. She trained in Dermatology at Drexel Universiety College of Medicine. She is board-certified in Dermatology and is a fellow of the American Academy of Dermatology. In addition to practicing medical and surgical dermatology, Dr. Patel enjoys volunteering at medical camps in India where she provides care to indigent patients with various dermatologic conditions.
---
Jamie N. Restivo, PA-C
Ms. Jamie Restivo graduated from the Physician Assistant Program at Towson University/CCBC Essex with a Master of Science in Physician Assistant Studies in the year 2017. Ms. Restivo was one of a select few in her graduating class to receive academic distinction and was inducted into the Pi Alpha National Honor Society. She graduated Magna (TU) and Summa Cum Laude (CCBC). Prior to her inception into PA school, she received a B.S. in Marketing and a B.A. in Spanish from the University of Maryland, College Park in the year 2011. After graduation, Jamie served as an Advanced Technician Skin Care Manager and pursued an intensive preceptorship as a Surgical Technician for over one year in Mohs micrographic surgery. This experience solidified her passion for dermatology and led her to pursue her journey to become a dermatology PA.
During her clinical year, Jamie pursued further dermatology specific instruction through one of nine total rotations. Thereafter, she elected to pursue a final preceptorship in plastic surgery to further her knowledge on functional and cosmetic surgeries, as well as, gain an introduction to neurotoxins, fillers, lasers, and other aesthetic procedures. Jamie is a fellow member of both the Society of Dermatology Physician Assistants (SDPA) and the American Academy of Physician Assistants (AAPA). Ms. Restivo has a true passion for helping others and is dedicated to the field of dermatology.
---
Shawn S. Becker, PA-C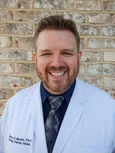 Mr. Becker graduated from Franklin & Marshall College with a B.A. in biology. He received a master's degree of health sciences from Lock Haven University's Physician Assistant Program, where he also served as class president. Mr. Becker is a fellow member of the Society of Dermatology Physician Assistants (SDPA), the American Academy of Physician Assistants (AAPA), as well as the Pennsylvania Society of Physician Assistants (PSPA).
Prior to joining Crumay Parnes Associates, Mr. Becker practiced Family Medicine. He has appeared on local news stations including ABC 27 and CBS 21 informing the public on health related topics. His interests include general medical dermatology as well as cosmetic dermatology.
---